SATISFIED CUSTOMERS
Google Reviews

I am thankful to the APVI Express for some of the best services in their domain. I would have been lost without their help, when I had been in a really tight situation after losing my Passport.

Vlad Marginean US

Google Reviews

If you need to get your passport really fast then this is the best company for that. Their process is easy to understand and it's very easy to reach someone who will help you without the long wait times. Passports come quickly. Great job!

Goutom Roy US

Google Reviews

I've been very pleased with the service APVI express provided. We had to renew a child's passport in a rush and picked this company based on the customer reviews and the clarity of instructions on the website. It was a good choice

Lindsay Hubele US

Google Reviews

Using APVI was a very good choice for my family. Our information always felt secure and we were able to get our passports much faster than by using a regular service. I am glad they were there for me.
PuppyhawkProductions US

Google Reviews

APVI Express is the fastest and effective passport processing agency! I didn't expect that I will be traveling a lot this year. I've used up the 28 pages allotted and so I needed additional. I hired APVI Express and solved my problem efficiently!

Evane Go US

Google Reviews

Most passport agencies have a 5 to 10 business day turnaround. Fortunately, I came across APVI. I explained my situation and they got me a new passport within 24 hours.

April Kelley New York, NY

Google Reviews

APVI is great. I am highly impressed by the speed and accuracy of this company. They communicate every step of the way as well so you are updated while you wait. Thanks very much!

Jacob Horning Syracuse, US

Google Reviews

Excellent service. Swift and friendly service ! Had my visa and passport in hand in no time thanks to the team

Souheib Hafiane Dubai, AE

Google Reviews

Fast, Reliable Service with Great Customer Service. I have used APVI countless times for over a decade. The staff is responsive and communicates well where they are in the process.

Amal Disparte US

Google Reviews

Outstanding service. I have used this company several times in the past. They are personable, quick, reliable and easy to deal with. Love them and can only recommend them full heatedly.

Aziza Roosen Detroit, AR

Google Reviews

Wow great! Losing your passport has to be one of the scariest things in the world. I found APVI online and saw that they had a lot of great reviews. I would use this company again.

Yazmine Sheela Miami, US

Google Reviews

APVI Express was instrumental in helping me with my lost passport. Within days I had a new one. Incredible! I had no idea it could be so quick and for such a reasonable fee!

Natalie Schubert Paducah, US

Google Reviews

This company deserves 10 stars! They are truly a class-act company, and I received my passport in 24 hours! Getting it was easier than what I thought it would be.

Brianna US

Google Reviews

APVI was able to make what seemed impossible possible. Whether for professional or personal travel, they we able to get the necessary documents ready is record time and with a smile.

Vincent Mortreux US

TRUSTED SERVICE
Since 2003
6,155,830
CUSTOMERS SERVED
APVI has expedited this many
U.S. Passports and Travel Visas.
How It Works

Place Order
Select processing speed
and type

Gather & Review Documents
An APVI specialist will assist you
with this step

Send Your Documents
Send documents to APVI
using our FedEx label
---
Frequently Asked Questions
The leading Fortune 500 companies and tour operators depend on APVI
to expedite their Passports and Travel Visas!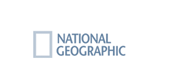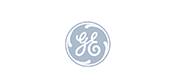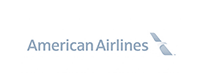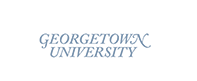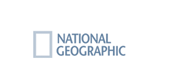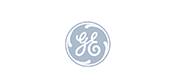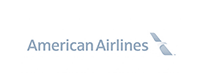 Get Your Visa
Faster!
Top 5 requested travel visas this week