Helpful Resources forExpedited Passport Processing
Whether it's your first time applying, you need to renew, or want to get a passport for your child, the resources below will prepare you to apply for a new US passport. We encourage you to carefully read and follow all instructions to avoid delays in processing.
Follow these steps to process your New Passport
Visit an Acceptance Agent (AA)
DOWNLOAD AGENT REFERENCE GUIDE
The Acceptance Agent will then:
IMPORTANT: It is acceptable if the AA insists on not sealing into the envelope one or more items collected in Step 1. But make sure to attach those items to the sealed envelope.
VERY IMPORTANT: Make sure the AA returns the sealed envelope to you so that you can mail it directly to APVI.
Once the sealed envelope is handed to you, please write your:
IMPORTANT: Please send the sealed envelope to APVI as soon as it is sealed. The seal on the envelope expires after four business days.
Ship your Application using FedEx
Please send the sealed envelope with all the required documents to our office using the APVI provided FedEx shipping label.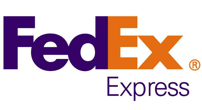 That's all, you are done! We will take care of everything else.