APVI will contact you.
You will be contacted by a Passport Specialist in the next 60 minutes (within business hours),
if you do not hear from us, please call (800) 766-0452
You must call in order to receive all additional documents and mailing instructions.
Visit an Acceptance Agent (AA).
After collecting all the documents, you must appear in person before a designated Post Office or Court House where your passport application will be authorized by a local Government Official called: Acceptance Agent (AA).
Find an Acceptance Facility: http://iafdb.travel.state.gov/
Inform the (AA) that you are using an expediting service to "Hand Carry" your passport application to the Government for processing.
Download AA Reference Guide and take it with you to the post office in the event that AA is unfamiliar with the Executive Application Policy.
Download Agent Reference Guide
The (AA) will then:
Ask you to sign the DS-11 Form.
Add his signature to the DS-11.
Check your ID
Ask for all the Documents you have collected and seal them into an envelope using an official seal or stamp.
Important: It is acceptable if the (AA) insists on not sealing into the envelope one or more items collected in Step 1. But make sure to attach those items to the sealed envelope.
Very Important: Make sure the (AA) returns the sealed envelope to you so that you can mail it directly to APVI.
Once the sealed envelope is handed to you, please write your:
First and Last Name.
Date of Birth.
Date of Departure
Important: Please send the sealed envelope to APVI as soon as it is sealed. The seal on the envelope expires after four business days.
Ship your Application using FedEx.
Please send the sealed envelope with all the required documents to our office using the APVI provided FedEx air bill.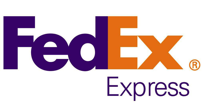 That's all, you are done! We will take care of everything else.